Jeep Renegade Trailer Hitch - Retrofit Kit - Renegade Ready
Model

Renegade

Availability:

In Stock

Rating: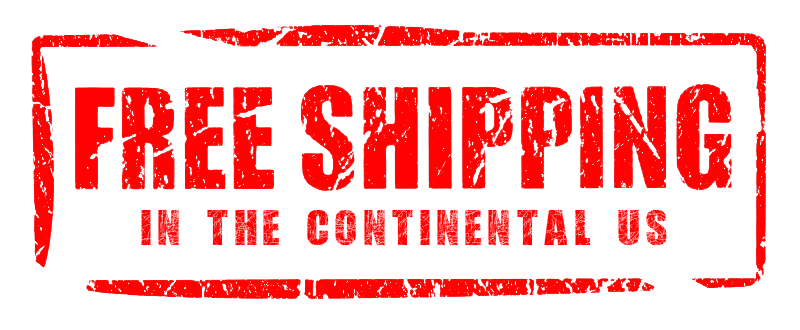 Sold out!

Mopar has more doubled and the price on the main portions of this kit. Due to the current price increase we have to suspend sales of this kit until further notice. We are currently working on a new design and should have it available shortly.
If you would like to place your name in line and be contacted once a new option is available (Dec 2020 -Jan 2021) please put this item in your shopping cart and check out. The total will be zero. Once it is available we will contact you with pricing and options. If you would then like to place an order we will collect funds.



​Add the factory in-bumper hitch to your Jeep Renegade.

Unlike some other kits offered elsewhere this is a complete kit that comes with everything you will need to a proper installation. Only the Renegade Ready Kit offers everything you need!


We know the new Jeep Renegade. Renegade Ready created the Retrofit Trailer Hitch Kit so all Jeep Renegade owners could have the factory in-bumper 2" receiver hitch. It's the perfect height for trailering and bike racks and won't take away from departure angle or ground clearance.

Save $$ Hundreds! - our exclusive kit DOES NOT require purchase of an expensive and hard-to-get pre-cut bumper cover. It can be installed on any model Jeep Renegade with any size engine (read owners' manual towing guidelines if planning to tow). Even Jeep dealers buy our kit!

Our kit includes all the necessary Jeep factory parts, precise self adhesive templates and detailed instructions with photos guiding you step-by-step through the process of disassembling the bumper cover and bumper components, cutting the bezel-matching hole in your existing bumper cover, installing the factory hitch bumper and trim bezel, reassembly, and optionally wiring your Jeep Renegade for trailer lights.



Renegade Ready Retrofit Hitch Kit Includes
Bumper with 2" receiver hitch. Although bumper comes wired with 4" trailer connecter pigtail (standard 4 pin on one end and proprietary 8 pin Chrysler connector on the other end), there is no corresponding mating electrical connector present on your vehicle. A trailer light converter kit (Optional and sold separately for people that need trailer lighting) is required – please read detailed wiring description below.
Bezel Fascia. This is the decorative trim piece to frame the receiver and connector that is inserted into the plastic bumper cover—a precision hole must be cut for the bezel using the template provided.
10qty specialty body panel retainer clips. Certain body panels must be removed but doing so requires the destruction of the existing panel retainer clips. These clips are provided to replace the clips you will break during install.
6qty 14mm factory anchor bolts (needed for non-Trailhawk models and now included with all kits)
Self Adhesive Cutting Template. Self Adhesive Template with cutting lines and alignment marks that is placed onto the bumper cover to show exact cutting location for the bezel mounting hole and slits for bezel snap-in anchor tabs. This part alone can save you many hours of extra work and virtually eliminate the risk of cutting the panels incorrectly.
Template Position Checker that is used to verify that template has been accurately located and adhered on the bumper cover prior to before making any cuts.
Detailed, 12-page printed instruction manual with full color photos of each step and time saving tips.
No other kit comes close to this kit. Our detailed instructions, templates and other misc parts drastically simplify the installation process and virtually eliminate the chance of making a mistake. This is one of the many reasons on why this is now the #1 selling retrofit hitch on the market today.
OPTIONAL ELECTRICAL WIRING CONVERTER BOX: $99.99 option - Select at checkout (Save $30! $129.99 value)
Plug and play installation with minimal wiring required. Includes 4ft. cable with trailer connector to hang out of tailgate or wiring may be spliced into the hitch-mounted trailer wire connector included on the factory hitch bumper.
Renegade Ready exclusive extras included with wiring kit: simplified wiring instructions with specialty fuse holder for easier installation, plus heat-shrink tubing, protective over wrap and wiring instructions for splicing into bumper connector.
Please select this option by clicking on the option "Enhanced Wiring Kit" above the add to cart button.
If you will never tow a trailer or need trailer lights, no additional wiring is required (though you should remove the connector included on the new bumper so that no-one will think it is wired for lights.)
Tools you will need:
Metric Sockets / Wrenches including 7mm, 10mm, 13mm (deep), 17mm, 18mm, 21mm, extensions
Torx Drivers / Tips : T30, T25
#2 Phillips Driver
Torque Wrench
Electrical tape (if wiring in)
12V Test light or volt meter (if installing wiring kit)
Soldering Iron (if splicing into bumper mounted connector)
Cutting Tools:
Manual cutting tools are the preferred method so there is less chance of an accident when you've only got one chance to get it right. Here are some that will work: manual drywall saw, Box cutter, wide tooth hacksaw blade
Specialty Tools:
Plastic trim removal set or a very stiff spatula
Suggested:
Vehicle Jack, chock and a jack stand or two
Air-powered tools for wheel and 14mm anchor bolt removal and installation.
Important: Do not exceed the factory recommended maximum towing weight of 2000lbs and maximum tongue weight of 200lbs. You should thoroughly read the Owners Manual section on towing before deciding on any hitch option.
Please note!

You will be receiving 2 separate shipments for this order. One shipment will include the hitch and the other shipment will include the installation manual with templates and hardware. If you also ordered the optional wiring kit it will come together with the installation manual and template kit together.
Related Products