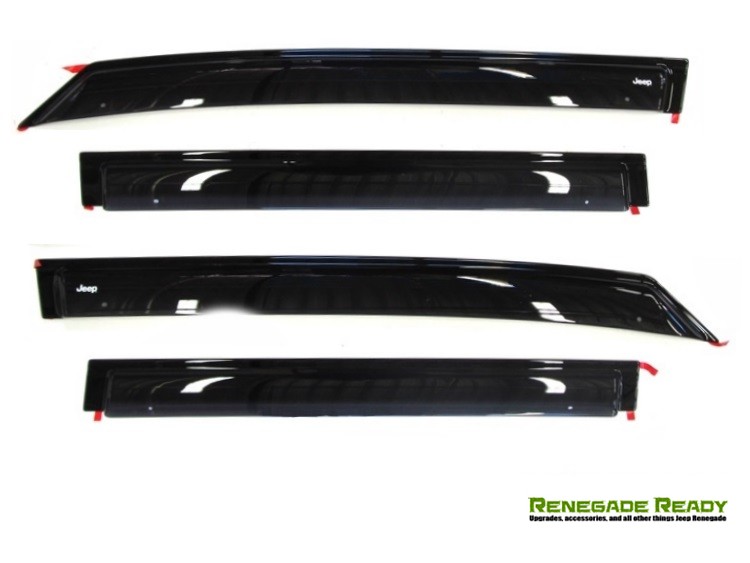 Jeep Renegade Side Window Air Deflectors - Front + Rear Set - Mopar
Brand: Mopar
Model

Renegade

Availability:

In Stock

Rating:
$89.99

$99.99You save: $10.00
Jeep Renegade Wind Deflectors by Mopar.
These deflectors will help shield you from the incoming rain if you choose to crack the windows in your Renegade while it is raining. In addition, they will also provide you with extra comfort when you are driving with your windows open.
Features:
Manufactured by Mopar
Designed for the Jeep Renegade
Set of 4
Be sure to check out the competing set of deflectors we offer from the Italian Supplier Farad that we also offer. We have used and installed both and recommend the Farad Brand over these. Farad is the OEM Supplier to many vehicle brands across the world.
Related Products