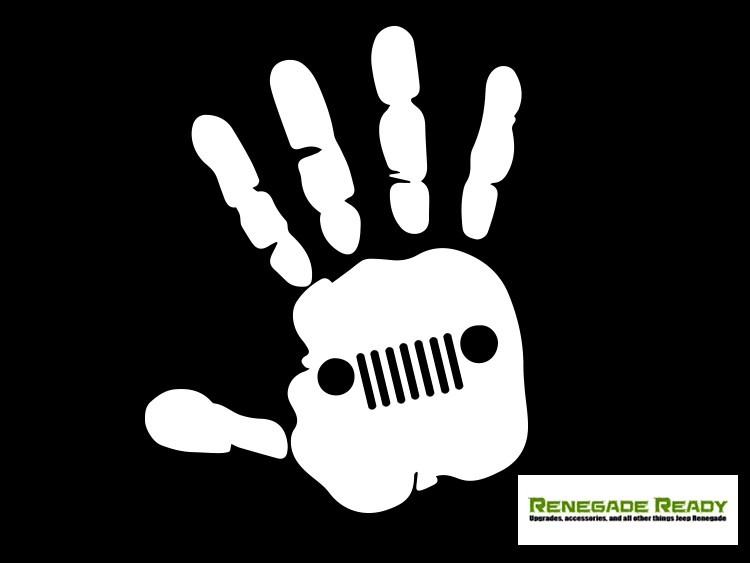 Jeep Decal - Jeep Grill Hand - White
Model

Jeep

Availability:

In Stock

Rating:
$7.99

$9.99You save: $2.00
Stand out from other run of the mill Jeeps with this stylish Jeep Grill Hand Decal!
This Jeep Grill Hand decal features the iconic Jeep Grill Logo in the palm.
Features:
White hand decal with the Jeep Grill Logo cut-out in the palm
Easy Peel and Stick application
Can be applied to any surface
Dimensions: 3.5" x 4.5"
Available in White or Black, please see our other listing for the Black Decal.