Jeep Renegade Strut - Front Right - Bilstein - B4 - 4WD
Brand: Bilstein
Model

Renegade

Availability:

In Stock

Rating:
$119.99

$229.99You save: $110.00
Bilstein B4 shock absorbers and struts are the ideal choice replacing the shocks of your Jeep Renegade.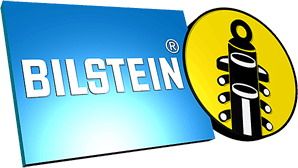 BILSTEIN has a legendary reputation for providing original equipment components to many of the world's finest vehicle manufacturers.
The BILSTEIN B4 Series provides the same OEM quality and ride stability for the aftermarket. BILSTEIN uses both monotube and twin-tube technology to give the best in OE replacement driving comfort at a great economical price.
Features:
Designed for the Jeep Renegade 4WD
Front Right Strut
Constant damping characteristics under any load
Consistent performance and handling give the vehicle a new car feel every time
Proven BILSTEIN gas pressure technology
High OEM quality standards
Related Products
Tags: Jeep, renegade, front, right, shock, strut, bilstein, b4, pss, north, american, version, 4wd, awd, 4x4